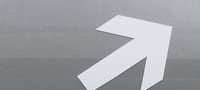 Arrival
The offices of Intevation GmbH are located in the centre of Osnabrück.
Intevation GmbH
Neuer Graben 17
49074 Osnabrück
Germany
Telephone: +49-541-33 50 83 - 0
Map
Our office is located at the opposite corner of the street crossing in front of Ledenhof, right above a music store called Rohlfing. The entrance is around the corner Neumarkt / Lyra Straße in the smaller street.
A map of the city centre provides by the City of Osnabrück.
By train
The railway lines from the Ruhr Area to Bremen/Hamburg and from Amsterdam to Hannover/Berlin cross in Osnabrück. There is also a regional line to Oldenburg/Wilhelmshaven. More information can be found at the Deutsche Bahn TravelService.
continue by Bus
Upon arrival at the train station take one of the following buses to Neumarkt: Line 31 (Heger Friedhof), line 33 (Piesberger Straße), line 61/62 (Dodesheide), line 81/82 (Pye), as well as lines 91 (Hellern) and 92 (Hörne). From there, follow Neumarkter Straße to Neuer Graben. The bus journey and walk take around 15 to 20 minutes.

alternatively you can walk
If you don't mind walking (about 800 meters or 12 minutes) you can keep straigt on Möserstraße after leaving the station and simply turn left at Wittekindstraße, which is the third crossing having a well visible Sparkasse building. Continue on Neumarkter Str. to Neuer Graben. Our office is on the left side of the street, right above "Rohlfing".
By bus
Neumarkt is the central bus station and is easily reached with all the bus-lines. From the Neumarkt, walk down Neumarkter Straße to Neuer Graben.
The Stadtwerke Osnabrück also provides information about ÖPNV.
Further information (slightly hidden, follow one of the links in the left navigation) can be found at the Verkehrsgemeinschaft Osnabrück.
By car
Osnabrück can be reached via the A1 motorway (Ruhr Area to Hamburg/Bremen), the A30 (Amsterdam to Hannover) or the A33 (Bielefeld/Paderborn). Leave the motorway at junctions OS-Nord (A1) or OS-Nahne (A30) and follow the signs for the city centre. For parking, the parking garages Ledenhof and Nikolaiort are convenient (current occupancy, in German). The private garages (e.g. Galeria Kaufhof, L+T, Sparkasse) are not recommended, since opening hours are strictly linked to shop-hours.
By plane
Flights from Münster/Osnabrück airport provide the link to national/international flights. An express bus (X150) (german) shuttles passengers from the airport to Osnabrück, Neumarkt.