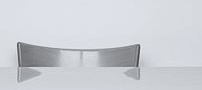 Working at Intevation
Jobs
We are permanently scouting for new team-members. We also offer opportunities to people who are looking for new challenges.
Preconditions are a willingness to relocate to Osnabrück in the future and German language skills.
Internships / Projects for education
Get to know Intevation with an internship/work placement or in connection with a final project for a bachelor's or master`s degree. Several former interns have found a job at Intevation.
All internships or final projects will be related to Free Software.
Apprenticeships
Intevation is qualified to offer apprenticeships for 'system integration' and 'application development' in the German dual education system.
How to apply
We are looking forward to your application! Please email us at:
jobs@intevation.de